While I was going through my daily youtube, I found out about minimal design, that turned out to be a huge trend online. Why? I simply don't know, maybe it all started from "The Life-Changing Magic of Tidying Up" of Marie Kondo, a japanese author who run the world with this manual on how to clean and finally throw away old things. 
Minimalism, and minimal design, the true one, started on the 60s, but we're trying to find out why nowadays some people want to live with less and what are the characters of this style.
Talking about the characters I think this description can be pretty accurate:
"The term minimalist often colloquially refers to anything that is spare or stripped to its essentials."-Wikipedia.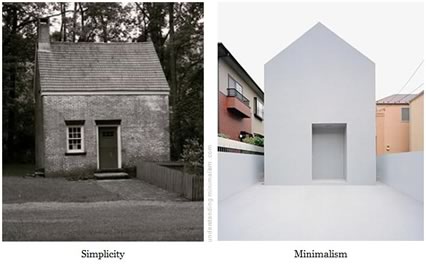 This trend and Japanese culture seems to be related in many ways, in fact, straight and simple lines as the ones into Japanese houses, than you'll understand why many of us consider Japanese style the precursor of the minimal style.
As we say the same word so often, I can't help but think about the famous quote "less is more",  which i suppose is leading a lot of people to declutter their houses, and I hope, to create good designs.  Here some examples of minimal design:
What do you think about it? I love the coffee machine (even if it's not espresso!) but looking at more pieces online, for example at furniture and interior design, I think the minimal design style could be really boring and inhospitable, not a place where I would feel at home. Of course if we talk about offices the story is different.
At the end of it I suppose that this style, that now is on fashion as a lifestyle, could be a double-sword for most of us: the step is easy from minimalism to banality!
Tell me in the comments what do you think about it, have you ever tried to be a minimalist? Are you one?
Kisses, Fran!